Though, Arts and Designs are always fascinating me, formal interest in this field got firmed-up during my Boarding School days at JNV. In the Boarding School, I immersed myself in several activities involving different forms of Arts such as designing, painting, music etc. Later on, in the rate race got enrolled in academic courses at Graduation level. However, these academic courses never fulfilled my interest and forced me to re-discover my passion in Arts.
After completion of graduation, I started preparing for getting admission into National Institute of Design to pursue Masters in Design. NID being an institute of national importance is an inspiration to me, it reminds us to push our limits for making mark in the design field.
We all see the world differently, and when I take a moment to look around me, my mind thrilled with ideas for improving material surroundings. On continuous basis, I am making improvement in my portfolio and sharpening skills to create spectacular work.
Senior Management Associate (UI/UX)
Dainik Bhaskar
Head Office Bhopal
Bhopal, Madhya Pradesh | 2022 - Present
Research and Redesigned Ad booking flow on the website, which will being use by almost 10% of the customer base all over the India. Responsibility to manage BhaskarAd Advisement booking website.
Designed and developed improvements as per the feedback and requirements and create responsive design.
Redesigned Ad booking Admin panel. managed and co-ordinated with the developers. worked on Adobe XD.
Did user Research and evolve solved user's problems, worked in the area of feedback co-ordinating with QA testing team.
Strategies and designed the branding visuals digital assets and design elements for Madhya Pradesh, Maharashtra, Rajasthan, Gujarat, Chhattisgarh. worked on Print media and Digital both.
Designed Classified section on Dainik Bhaskar mobile App. Created wire-frame, prototype, User flow. Tools used XD, Figma.
Design Head
Apka Kisan Agrotech Pvt Ltd
(E-commerce)
Mumbai | May 2021 - April 2022 (1 year)
Managed brand strategy, UX Research and evolve
Clutter-breaking ideas, Ideate, Set brand guideline, Created Brand visual language. Product photoshoot for digital platform.
Did Digital marketing and managed Campaign for E-Commerce platforms. Worked as a product manager that leads to boost-up the company's growth.
UI/UX Design Intern
Hindustan Petroleum Carporation Limited
Mumbai | Nov 2020 - May 2021 (7 Months)
Designed User Interface for internal portals of the company which is live now and being use by more than 9000+ employee all over the India. worked recognised by DGM.
Master of Design
National Institute of Fashion Technology
2019-2021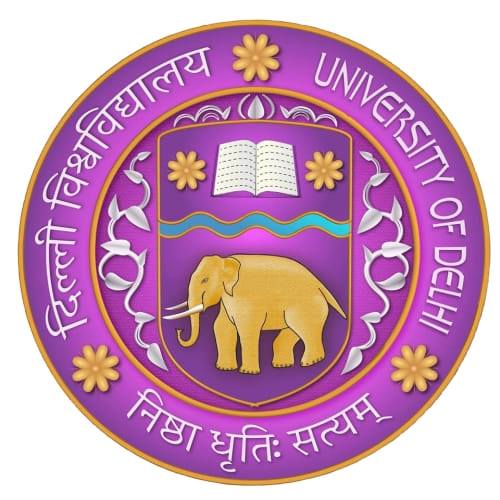 Bachelor of Commerce
Delhi University
2015-2018
12th CBSE
Jawahar Navodaya Vidyalaya
(Boarding School under the Ministry of HRD)
2014-2015
10th CBSE
Jawahar Navodaya Vidyalaya
(Boarding School under the Ministry of HRD)
2012-2013
Social Media campaign | 2020
National Service Scheme (NSS)
Government programme | Sep 2014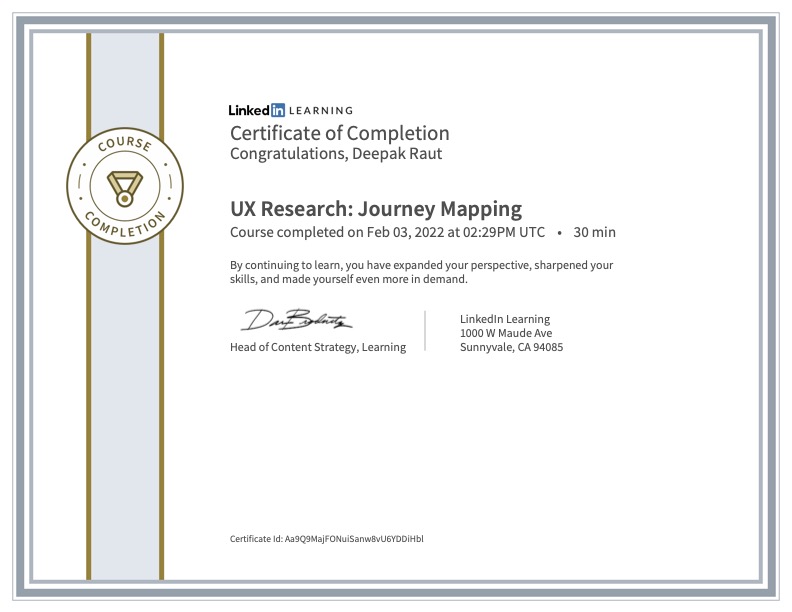 UX Research : Journey Mapping