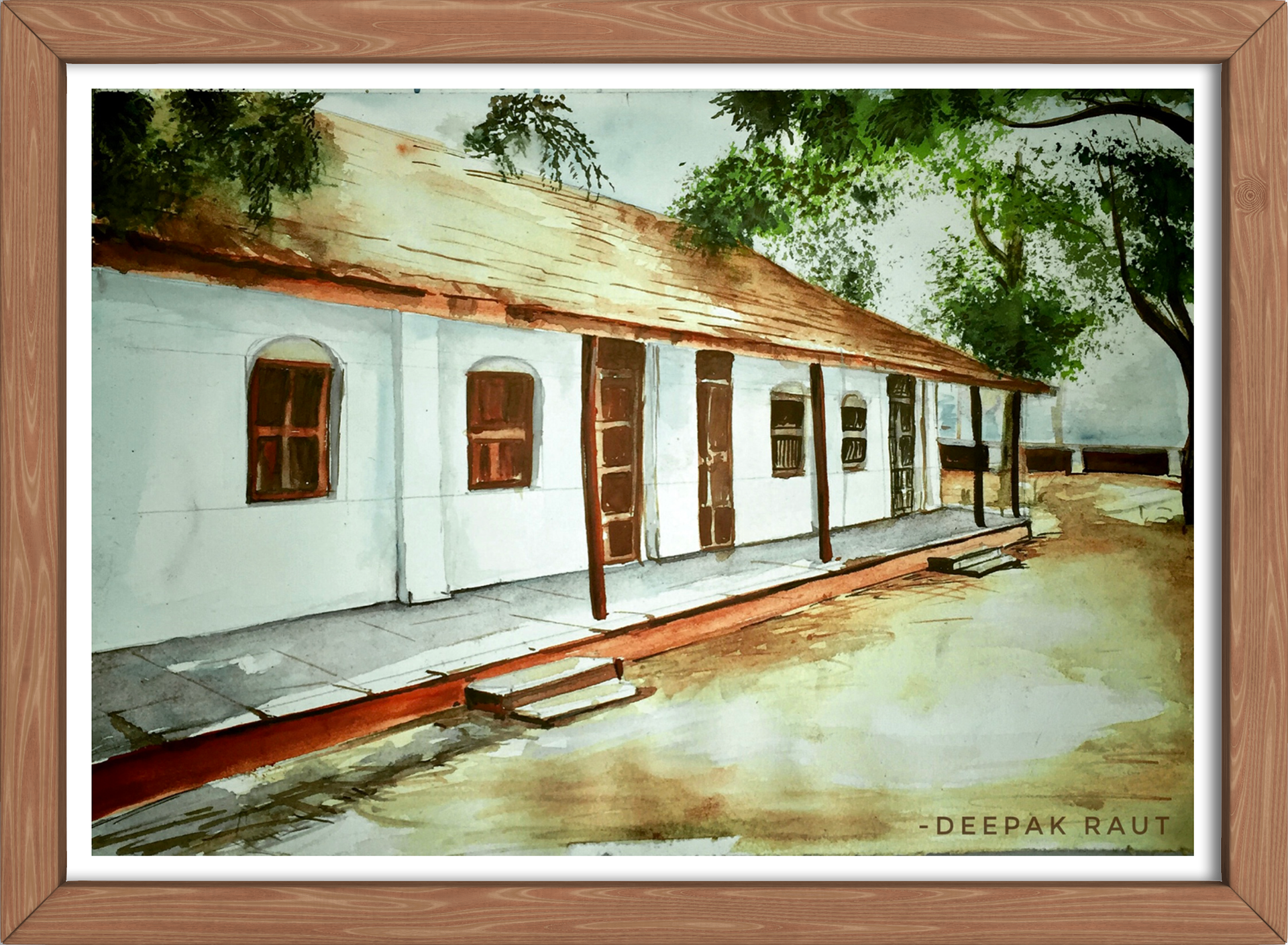 Sabarmati Ashram Ahmedabad
Medium : Watercolour on cartridge sheet 
Sabarmati Ashram (also known as Gandhi Ashram) is located in the Sabarmati suburb of Ahmedabad Gujrat, on the banks of the River Sabarmati.
It was from here that Gandhi led the Dandi march also known as the Salt 
Satyagraha
 on 12 March 1930.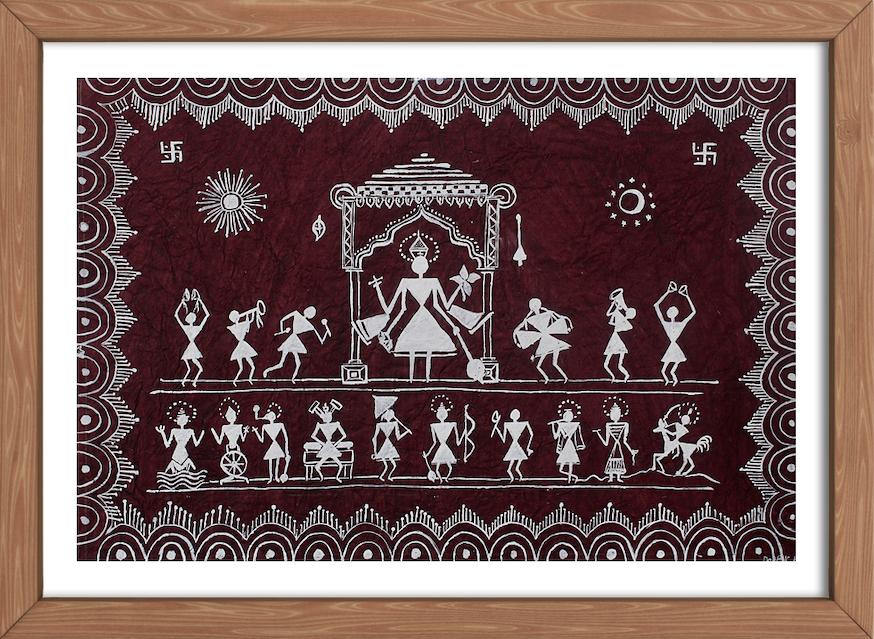 Medium : 

Poster colour

 on Textured cartridge sheet 
Warli is the vivid expression of daily and social events of the Warli tribe of Maharashtra, used by them to embellish the walls of village houses. This was the only means of transmitting folklore to a populace not acquainted with the written word.